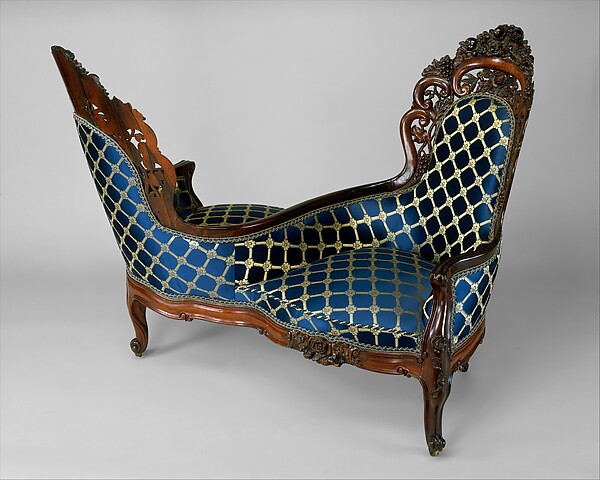 Tête-à-tête, attributed to John H. Belter (1804–1863)
Date: ca. 1850–60
Metropolitan Museum of Art
This page provides links to important resources selected for students taking ARTH473 and for the study of early modern and modern decorative arts.

Getting Started - Find Background Info
Oxford Art Online

Includes the Grove Art Online, an encyclopedia of art, with general introductions to a variety of topics related to this course.

Heilbrunn Timeline of Art

Compiled by the Metropolitan Museum of Art's curatorial, conservation, and education staff, covers pre-history to the present day. Contents arranged chronologically, geographically, and thematically.
Here are a few criteria that you could consider in order to determine whether or not an article, book, or website is of a quality worthy of inclusion in your research assignment (e.g., paper, presentation, etc.).